Lucky Charms Font Download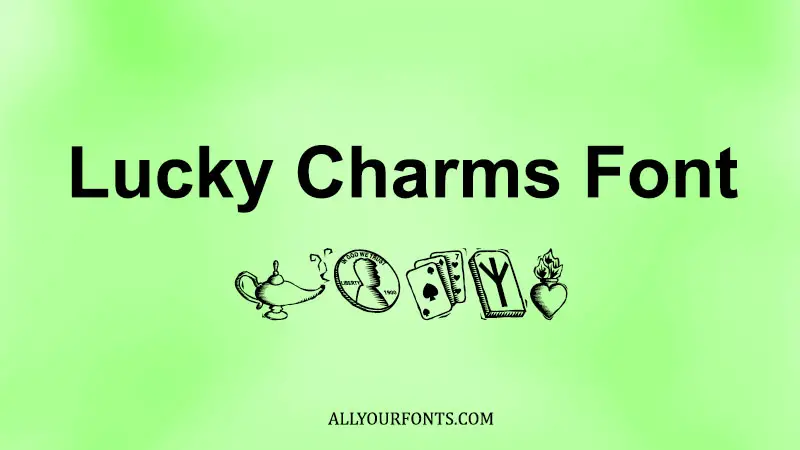 Lucky Charms Font is a dingbats font that has unique and elegant icons. The dingbats are basically used as an ornament for some designs.
Mr. Jess Latham has taken the charge for designing it. And releasing it via Blue Vinyl during 1999. Each letterform including is made accurately and with a fully endured by the designer.



All the letters contain specific icons like Leaf Clover, Crossed Fingers and Wishbone. It shows the amazing texture which blows the mind of many designers.
Have a look at the font map images we put into this article. Then you will get the exact idea about all of these 26 dingbats. And you can then easily use this elegant font in several places.
Lucky Charms Font Family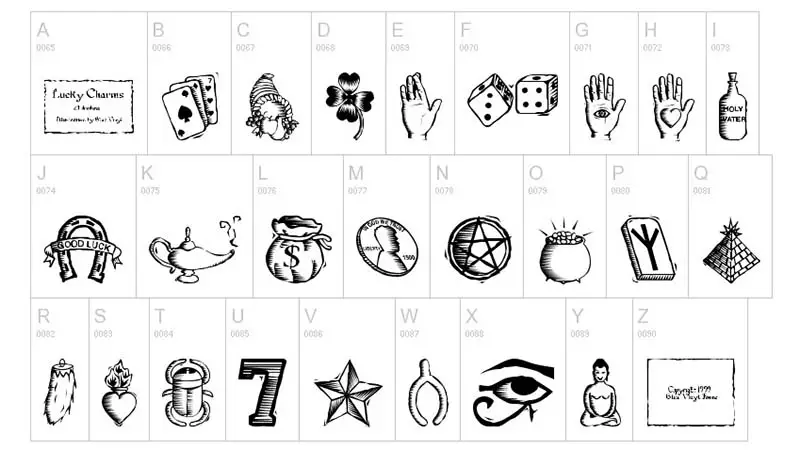 Lucky Charms Font is available in a single regular style along with Truetype features. Moreover, this awesome typeface can easily prove its supremacy for sure.
Choosing a suitable literary format for each design is a far most significant task. So, if you choose it then you will definitely put some modern and extraordinary looks to your design.
We are providing this modern font free in a simple one-click download. So feel free to install it and use this fine quality font free for your personal use.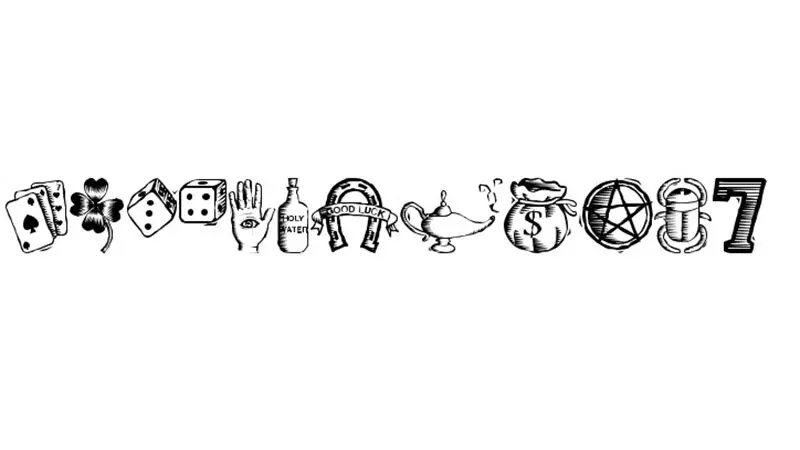 In case, you needed it for commercial use, then buy its original version from Mr. Jess Latham. After that, you can openly use this typeface for commercial purposes.
Like, displaying purposes, designing logos, fabric printings, movie posters, signage, emblems, stickers, tattoos, as well as many other related things.
So waste no more time, start your work now and create good design. Because we believe, the designer has spent a lot of time to create that unique font. Thusly if you really like it then tell me about it in the comments bar below.