Barbed Wire Font Download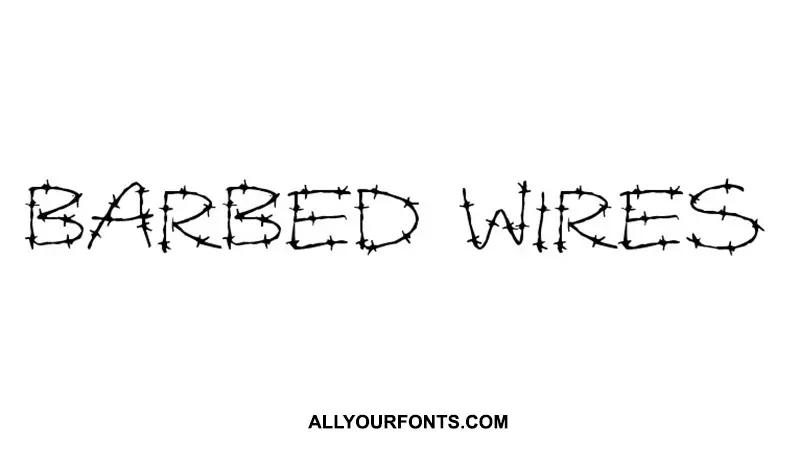 Barbed Wire Font is a fancy font that contains a magnificent look. It is created by a UK based type designer Mr. Darrell Flood for the first time on 8th September 2016.
He has taken the inspiration to the Barbed Wires and then converted into a font file. That's why, if you look at it proficiently then you feel that someone has converted the wires into alphabets and numbers form.



Just because of that feature, a huge amount of designers working along with that and they also recommend others to use utilizing that remarkable font.
You may be seen it before or someone has advised you to use this horror font. That's why you are here for downloading it. If so then you are welcome at our site.
Barbed Wire Font Family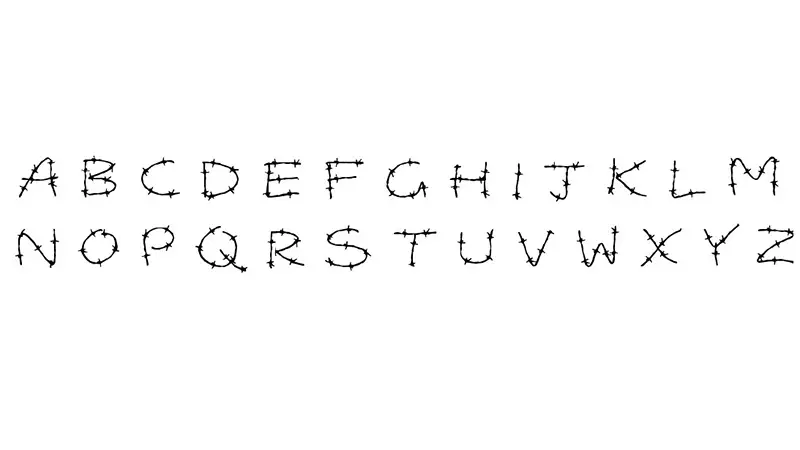 The Barbed Wire Font has come only in a regular style but this single style is much heavy than some other fonts families. Because it provides an awesome touch to any design that feels eye-catching.
It possesses True Type features with 100 characters including uppercase, lowercase, numbers, and 38 others. But there is one most important thing.
It has licensed under Dontaionware, that's mean you can not use it as it is for commercial uses. You must need permission from the owner while using it commercially.
But if you have strongly believed that you will use it only for personal use. then you don't worry about the above statement. Just click on a link below and download that typeface.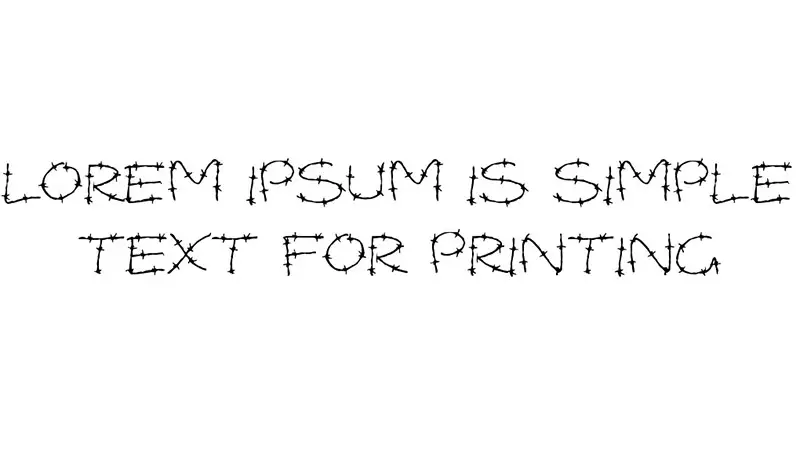 After that, feel free to work happily in various places. For example, fabric printing, logo making, brandings, movie poster, game titling, and etc.
If you want many other unique typefaces then you should visit our home page. And then search according to your needs. We believe you will find your designing fonts from here.