Beyond Infinity Font Free Download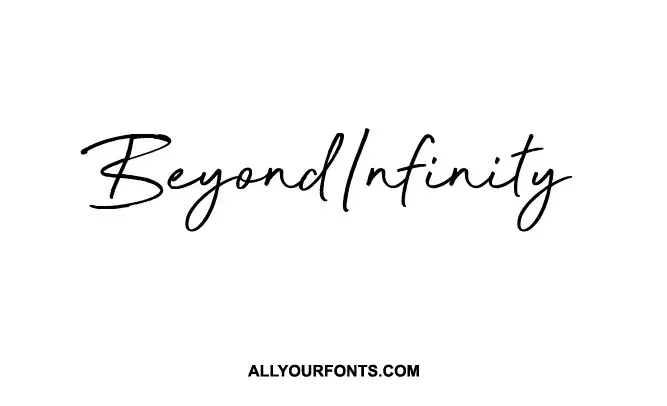 Beyond Infinity Font is a script handwritten font featuring the natural calligraphic look. All the characters have showcased the decent texture and it feels like someone wrote it with their own hands.
The BLKBK Fonts a popular font foundry has taken the all right reserved and they release it for the first time on 25 November 2018.



Due to its sheer beauty many designers taking it as an inspiration and want to create some unique fonts. So it is being used not only in designs but also in creating new fonts.
After releasing in just one and a half years, this script font downloaded nearly five thousand times. Which indicates the popularity of a font.
Beyond Infinity Font Family
Beyond Infinity Font has available in a single style and this style is free only for your personal use. Into its free version, it contains almost 65 characters.
While its paid version has featured more than 232 characters including 94 Basic Latin, currency signs and punctuation marks as well. That you can get paying dollars to BLKBK Fonts.
That version can easily complete big tasks where alphabets, marks, and numbers are being used. But if you just want this remarkable font for personal use.
Then its free version is enough for you. Which you will get after a click on a single button below. So, please make sure to use Beyond Infinity typeface only for personal uses.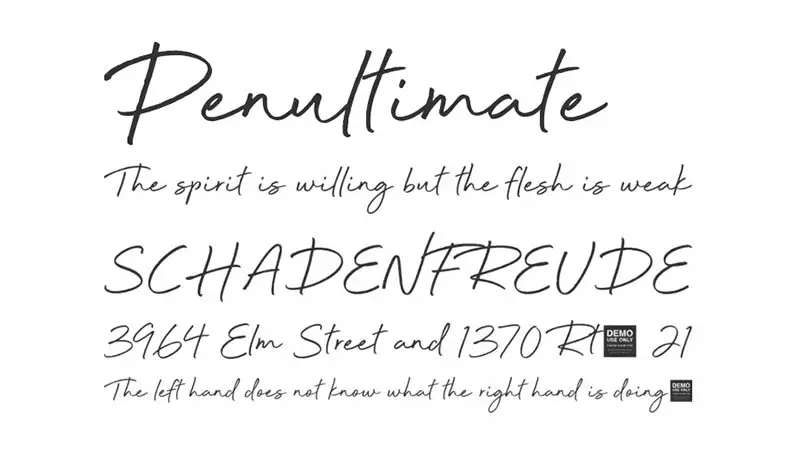 Due to its awesome look and texture, designers can use that elegant font for various tasks. Like, printing fabrics, business cards, movie posters, taglines, logos, product designs, fashion industries, signs, stickers, quotes, and so on.
Let us know if you can download it then tell us where you use it. So the newcomers can have an idea of ​​where it is being used. I hope you will enjoy it, Happy Designing.